<![if !vml]>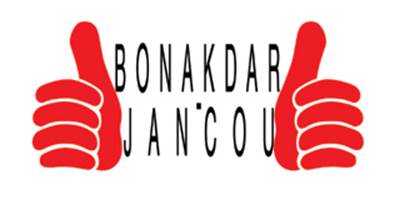 <![endif]>
TWO THUMBS WAY UP, GIRLS!
Dear Tanya and Jancou
   I hope you don't mind that we called you by your first names.  We feel we know you like our own children, after spending hours and hours in your gallery looking at top notch contemporary art.  But even more so because we spent hours and hours thinking of your gallery and how to paint the final brush stroke in this masterpiece of yours.  And what did we come up with?  Yes, a logo.  We have to admit that the name on your door looks a lot prettier than your ex-neighbors' Ms. Rosen's, and Mr. and Mrs. Luhring's and Augustine's.  And especially better than your new uppity Chelsea neighbors'.  But we say, "Let's go crazier"!  The art world is, after all, a wild world ("It's a wild world up here in your hands tonight"*).
   Our future is in your hands'.  It would sure mean a lot to us if you would buy print-ready film and the rights to the enclosed logo.   If you're interested please send $500.00.   If you're not interested, throw us a line anyway, we'd love to hear from ya!  Oh yeah, and use it wisely (the logo).  Write soon!
Love in, love out,
A.K.U.S.A.
Ps. One of us is acquaintance of Olafur Eliasson, and is in fact a countryman of his.
* Taken from the song Wild World by The Birthday Party, off the mini LP, The Bad Seed.  Released, October 1982